Products
Our innovative, patent-protected biological products help growers to protect their crops from stress and diseases, and to produce higher quality fruit and vegetables in an environmentally sustainable manner while maintaining compatibility with mainstream agricultural practices.
Commercial
Plant Health Care's Commercial business is driven by sales of Harpin αβ, a recombinant protein which acts as a powerful biostimulant, promoting the yield and quality of crops.






Leading the field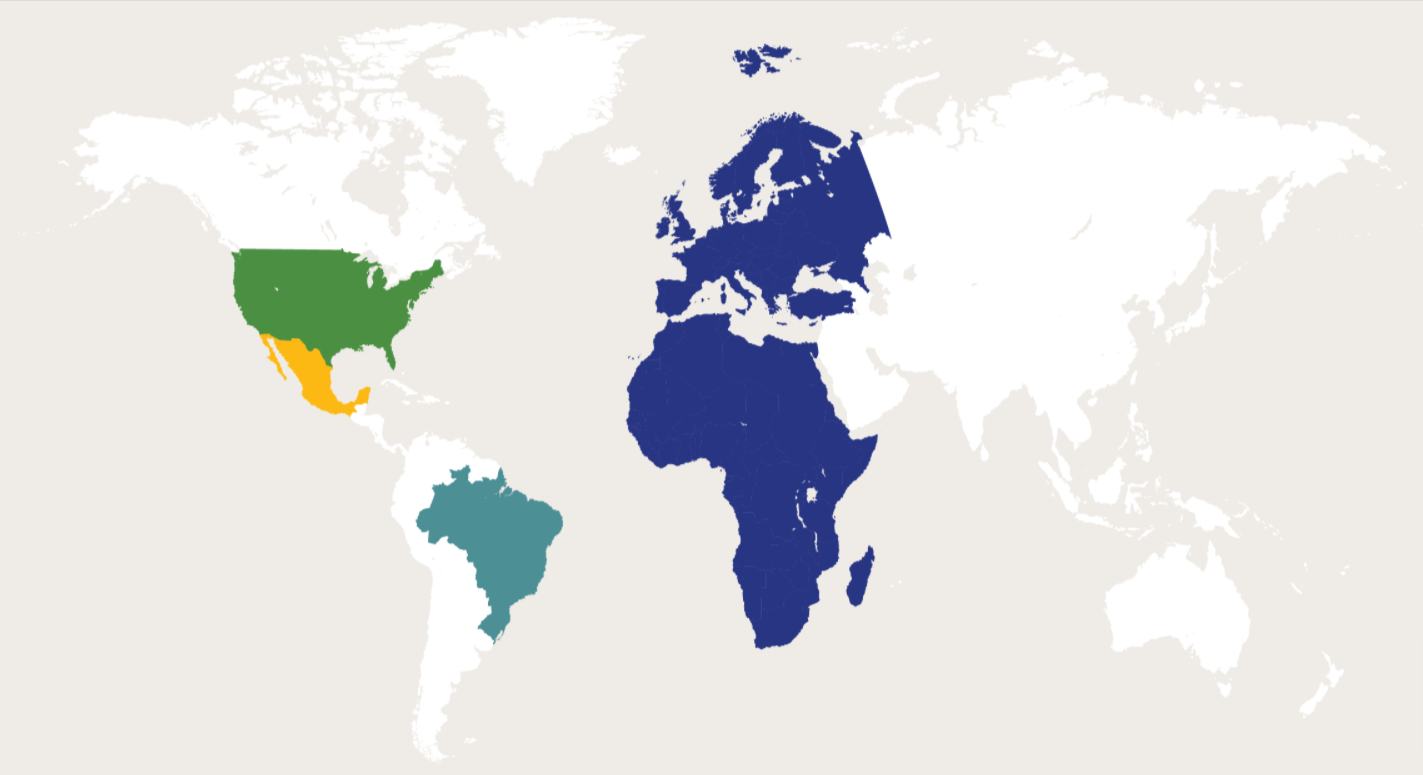 Harpin αβ is sold as H2Copla into sugar cane in Brazil, through Coplacana, the largest distributor of inputs for this crop. Launched in 2018, sales reached 43,000Ha in 2020, three times the level of sales in 2019.
Saori™, the world's first launch of a PREtec peptide product, will be in Brazil in late 2021.
Saori™ helps soy farmers to combat diseases, which can devastate the crop.
North America (Corn)
Harpin αβ is sold into corn through the second largest distributor in the USA. Farmers apply Harpin αβ to the seed prior to planting; the crop comes up stronger and taller and better able to resist stress such as drought. Higher yields result. Launched in 2018,sales reached 650,000 acres in 2020.
North America (Fruits and vegetables)
Harpin αβ is sold as "Employ®" through Wilbur-Ellis, a $3.4 billion distributor into the specialty crop market in the USA. Employ helps farmers to grow better quality crops, with lower pesticide inputs. Sales to Wilbur-Ellis doubled in 2020. Plant Health Care is also working with Wilbur-Ellis to develop four PREtec peptides for this market.
In the UK, Harpin αβ is sold through Headland, a major distributor supplying to the professional turf market. Many leading golf courses and soccer fields are greener and more resilient to abiotic stress as a result.
In Spain, Harpin αβ is sold as ProAct AA, where sales into fruit and vegetable crops have now reached $1.0 million.
Plant Health Care Mexico sells a range of sustainable products to farmers in Mexico. Harpin αβ represented 25% of sales in 2020, with third-party products making up the remainder. Plant Health Care Mexico employs a staff of 15, including sales and technical specialists in the field, selling to retailers throughout the country.